Expansion Plan and Support system of Raasta
Getting associated with an international brand was never so easy as it is today. Still, the fact is that you need to get the right platform where you can find some of the best franchise opportunities. Many entrepreneurs or the ones who wish to enter the food and beverage business, are now venturing into a food business franchise, not only it makes the work easy because you get to associated with a renowned brand, but it also ensures that you get the right support and assistance. In recent years, we have seen a remarkable rise in the demand for restaurant franchise business opportunity, and many people who are willing to enter this domain are looking for the best café and lounge franchise. Brands and Branches is the right platform where you can explore umpteen franchise opportunities. One such popular franchise options for those who are willing to invest in café and lounge franchise is Raasta.
Well, it's not just the international franchises that are making staggering growth, the Indian franchise brands like Raasta have created a distinct mark in the market. Raasta was started in 2012 and ever since then it has been the hot spot for those who wish to enjoy a convivial and zestful nightlife. Striking a chord with the Rastafari culture, this place is a hub for some amazing music, live music events, and lip-smacking food. The brand has earned many spurs for its live events and music fest Raaga Dub that featured both national and international stars.
Raasta is a premium name in the world of food and beverage franchise which has been able to successfully strike a chord with the youth of the nation. The entire set-up of this franchise is designed keeping in mind the young spirit and liveliness that people would like to have when they visit this place. There are a number of aspects that set the Raasta franchise ahead of others.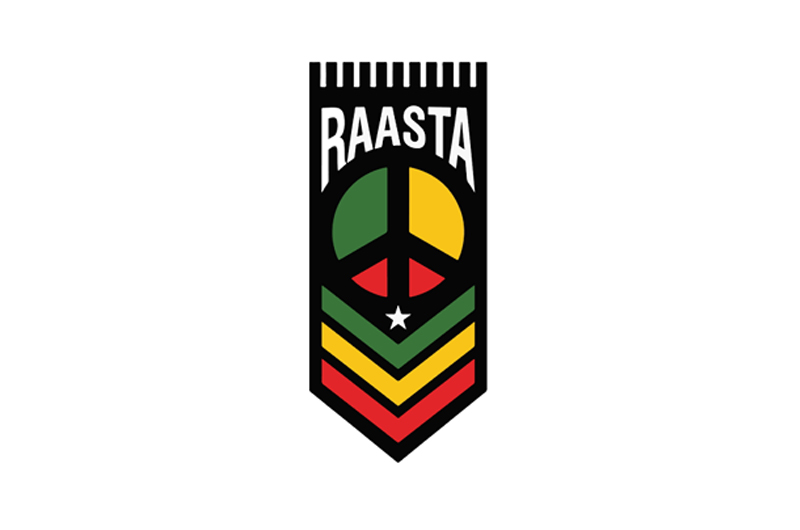 What makes Raasta your next path?
Whenever we talk about a franchise option, our focus is to get to associate with a brand that makes it easy to gain recognition and also get credibility in the market. Raasta brings you all this along with its upbeat style and unique appeal that immediately makes it the favourite hangout space for all.
Delectable food to cherish- You cannot imagine a hangout complete if you don't get to feast on scrumptious dishes. Raasta's menu has been curated to satiate the taste buds and palate of every individual. As a franchise owner of Raasta, you will be offering your visitors a blend of unique taste and lively ambience adorned with impeccable interiors. The menu offers tasteful dishes and drooling mocktails and cocktails. Gulp down a pint of a chilled beer to breathe out stress and breathe in fun and joy.
Enjoy the Caribbean life- So what if you cannot travel to the Caribbean island, Raasta brings you the ambience right here. The convivial ambience and unique interiors of this place accentuated with amazing accessories and furnishings amp up your party mood. The interiors of the place draw inspiration from the Rastafarian culture, which gets supported by Bob Marley's musical notes. Some of the common ones that will hit your ears at Raasta would be Bob Dylan, Jimmy Hendrix, and Jimmy Cliff.
Musical heaven – For the lovers of live music, Raasta is no less than a heaven. The place has had some of the shooting stars of the musical world like Apache Indian, Diana King, Robert Babicz, Betoko, Pete Oak, Levelz, Iseo & Dodosound, and the names are just pursuing in. The popping environs, along with pulsating music, makes this café and lounge franchise a popular name in the business. The place also welcomes its guests to dance to the tunes of popular Djs like Karsh Kale, Diana King, Humble the Poet, Pete Oak, General Levy, Delhi to Dublin, Gaudi, Nucleya.
Raasta merchandise- Now you can not only enjoy the Rastafarian life at Raasta, but you can also deck yourself up in that. Raasta has collaborated with Nida Mahmood to create a comprehensive range of Raasta merchandise that will just spark up the lazy mood of yours.
Enjoy the theme night- Raasta is not just café and lounge franchise where you can gulp down handcrafted drinks and get to hog on some amazing food, but you can also enjoy theme nights. Raasta actually beats the monotony and has a new theme for every night, for example, you can bask into Ladies Night, Reggae Night, Karaoke Night, and more. This magnetic ambience draws people to this place, making Raasta an outstanding place to enjoy the night amidst amazing ambience and outstanding food.
Get out-and-out assistance and support
What better can you ask for when starting a franchise, when you get all the assistance and support. Raasta is a brand that exudes vibrance and fun, which will attract people magnetically towards itself. Besides, you get the outright support of an apodous team of Brands and Branches. We are not about selling franchise; it is about creating an association, where the growth of company resonates with the growth of the franchise. With Raasta's franchise, you are not only getting associated with the best café and lounge franchise, but you also get the assistance to establish your business. It entails even smallest of support that comes in the form of assisting you with branding and promotion, to help you find the best place and the best people.
Any franchise opportunity that you are venturing into must give you profit and support. With Raasta, you get all this along with an assurance of complete handholding from Brands and Branches. There is no better way to start off as a secured business owner than exploring the franchise opportunities with Brands and Branches.